Near the city of Havre you will locate several bakeries dedicated to several products: cakes, bread, muffins, breakfasts... Please review the list under these words to get a short preview of all bakers near this city. Each item shows the bakery name and location, their specialties, a short description and user's score (if available). It is also possible to use the map on the right to locate the bakers.
Bakeries in Havre surrounding areas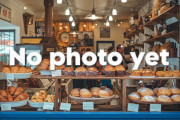 315 Indiana Ave, Chinook, MT, 59523
20.9 miles from Havre
Jean's Old Fashioned Bakery & Sandwich Shop is situated in Chinook, Havre. This business offers to the public baking products with superb quality and at the lowest prices.