5 bakeries found in Bristol
In the city of Bristol you can locate a total of 5 bakeries dedicated to a lot of products: pies, muffins, breakfasts, bread... Please review the list under these words to view a short preview of all bakeries in this city. Each preview shows the business name and location, their specialties, a short description and user's score (if any). You can also use the map on the right to situate the bakers.
The coffee house and restaurant named Dunkin' Donuts, is placed in 15 Pine St, Bristol, CT, 06010 and it has bagels, snacks, drinks and donuts.
Panera Bread is a coffee house placed in Bristol which is remarkable for its bread and other baking products.
Bakeries in surrounding Bristol area
Want to get diverse food specialties in Wolcott, Bristol? Eagle Ingredients offers that and much more in this city. You can visit them in 1302 Wolcott Rd, Wolcott, CT, 06716.
Mangiafico's Pastry Shoppe is a pastry shop placed in Plainville which is distinguished for its pastries.
This restaurant is based in 405 Queen St, #M, Southington, CT, 06489 and is offering donuts.
This bakery is situated in 790 West St, Southington, CT, 06489 and is offering donuts.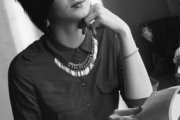 166 Queen St, Southington, CT, 06489
5.3 miles from Bristol
Aziago's Restaurant Cafe & Bakery is a coffee house and a restaurant located in [city].
Caffe Del Mondo is a coffee house based in Southington where you can get food products.
This bakery is located in New Britain Ave, Farmington, CT, 06032 and is offering Pretzels.
Visit this bakery in 52 Main St, Thomaston, CT, 06787. In Jillies Ice Cream Parlor you will buy cakes and pies.
Brothers Bakery is placed in Southington. This bakery sells to the public baking specialties at the cheapest prices and with good quality.
Godiva Chocolatier is a bakery situated in Farmington which is recognized for its gourmet cakes.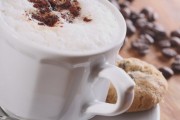 1035 Farmington Ave, Farmington, CT, 06032
7.2 miles from Bristol
This coffee house is based in 1035 Farmington Ave, Farmington, CT, 06032 and is preparing gourmet cakes and other baking specialties.